Aimee - Aimee loves
This girl, Aimee is the most loveliest blogger I have come across, especially after meeting her in the flesh! She is beautiful inside out with the most bubbliest, kind warm natured aura, I was so lucky to meet her at my blogger meet up not long ago and I already want to be one of her best friends, she is the most easiest person to talk to and leaves no awkward silences. She loves her beauty bits and has a huge collection I would love to raid her stash. You need to check out her blog and follow her on Twitter, you wont regret it, she blogs about beauty mainly and makes you want to purchase everything, her photos are lovely as-well as her fab content.
Lottie - Huckleberry Friend
Thanks to Lottie for RT'ing my tweet helping to share the love for blogs under 200 followers I wouldn't have found her lovely blog. Her pictures are flawless and her content is fantastic. She has a whole mixture of lifestyle, fashion, beauty posts and even some recipes to try out, each post gets me gripped and I have just started reading her blog and want to read every one of her posts already!
Jenny - Jnylng
As a fellow nail polish lover, I am loving Jenny's midweek manicures she has some great nail art pictures and tips for hair and beauty. Her blog posts are very detailed and full of great content, I love her lifestyle posts too.
Amy - Amy Gatenby
A very clean layout and easy to read blog posts with pretty pictures, Amy has very detailed blog posts that get you gripped, I followed as soon as a I read a couple of posts and love everything she does post whether it be lifestyle or beauty.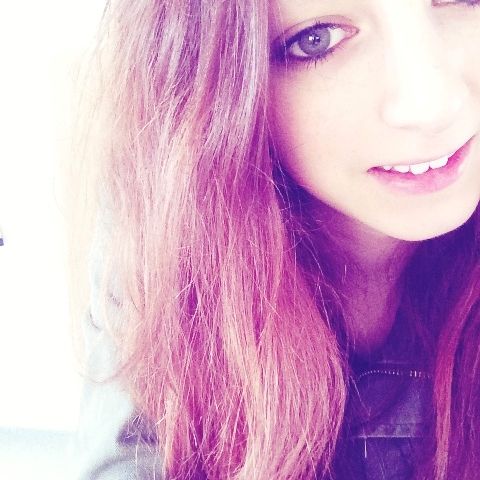 Hannah - That Girl From Norfolk
Hannah's layout did catch my eye, its bright and colorful and really grabs your attention, he has some fabulous posts with great wishlists making me want everything on the list too. Her blog is mainly lifestyle and fashion but very interesting and easily readable.

I thought it was nice to share with you all blogs that don't get noticed that much, I tweeted for people who had under 200 followers to RT so I could have a read through there blogs and get them noticed a bit more, I hope this helps in some sort of way and please do check them out, we all start of at the bottom and although followers are not important as we blog because we love to it's nice to get more readers and follow blogs that we would enjoy reading, I love finding new blogs and find some deserve way more readers than they have so here is me just showing a bit of blogger love.