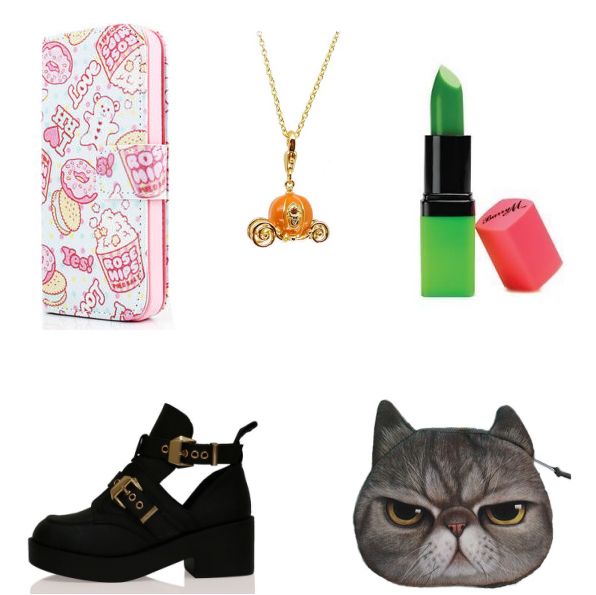 Hello! My name's Hayley and I blog over at Strangeness & Charm. The lovely Paige asked me to write up a guest post for her blog while she's abandoned me sunning herself on holiday and requested one of my eBay wishlist posts. They're one of my favourite posts to write and I just love hunting for bargains online.
Firstly we have this super cute iPhone case. I love the flip cases as you know your phone is extra protected - I'm prone to dropping mine and really don't want to have to pay for a new screen so these are fantastic.
The Disney Couture necklace is absolutely gorgeous and it's the right time of year for it too with Halloween being just next month.
The Barry M lipstick was the very first lipstick I bought and I used to wear it all the time when I was in Sixth Form and then in my first year of uni. I ended up losing it though so I might just have to buy it again.
The buckle ankle boots are a must have for the coming season. They go with any outfit and would look so cute with a pair of frilly socks poking over the top.
Finally there's this cute grumpy cat purse which I think really sums me up. I have what's known as a 'resting bitch face' and I'm a crazy cat lady. This is great to keep your loose coins in or as a storage for hair pins and bobbles.
Thank you for having me Paige, I hope you're having a fantastic holiday!