Hello lovelies, I missed out on last Sundays 'Have you discovered - Primer' as I just couldn't write about a primer I have loved as I have been changing them all around, I am still yet to find a primer I love an religiously wear, but I have loved everyone's posts and it has gave me some inspiration to find a primer fitted to me.
9th March - Introduction
16th March - Skincare
23rd March - Primer
30th March - Foundation
13th April - Powder/Blotting Methods
18th May - Eye Shadow/Palettes
29th June - Bath/Pamper Products
13th July - Storage Ideas
20th July - Fashion Brands
27th July - Round up & Giveaway!
The foundation I have chosen for this post is Royal Effem Extreme Lasting Matte Foundation, I have never fell in love with a foundation so quickly since my Mac studio sculpt, but this is just another favorite on another level and my new holy grail foundation. Well once I buy the full sized bottle as at the minute I am using sample sachets as if you haven't already seen my foundation collection it's pretty big and needs using up before I buy ANOTHER, but I will definitely be buying this as it is just so gorgeous on your skin, it feels so light and lasts for hours! The coverage is amazing, very full but if applied lightly you could have medium, I love the spatula inside, which is different but very inventive as I think you won't waste a lot of product with it. I think this gives you the most gorgeous flawless complexion and makes you feel instantly confident just with your bare face. I would recommend this to anyone who loves a full coverage foundation but doesn't want cakeyness and for it to feel heavy on the skin, this is perfect for you.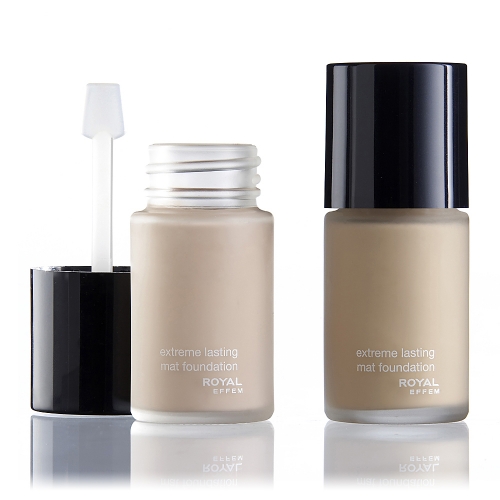 If you would like to read my full review of it and see the great coverage it gives you feel free to read my review
HERE
:)